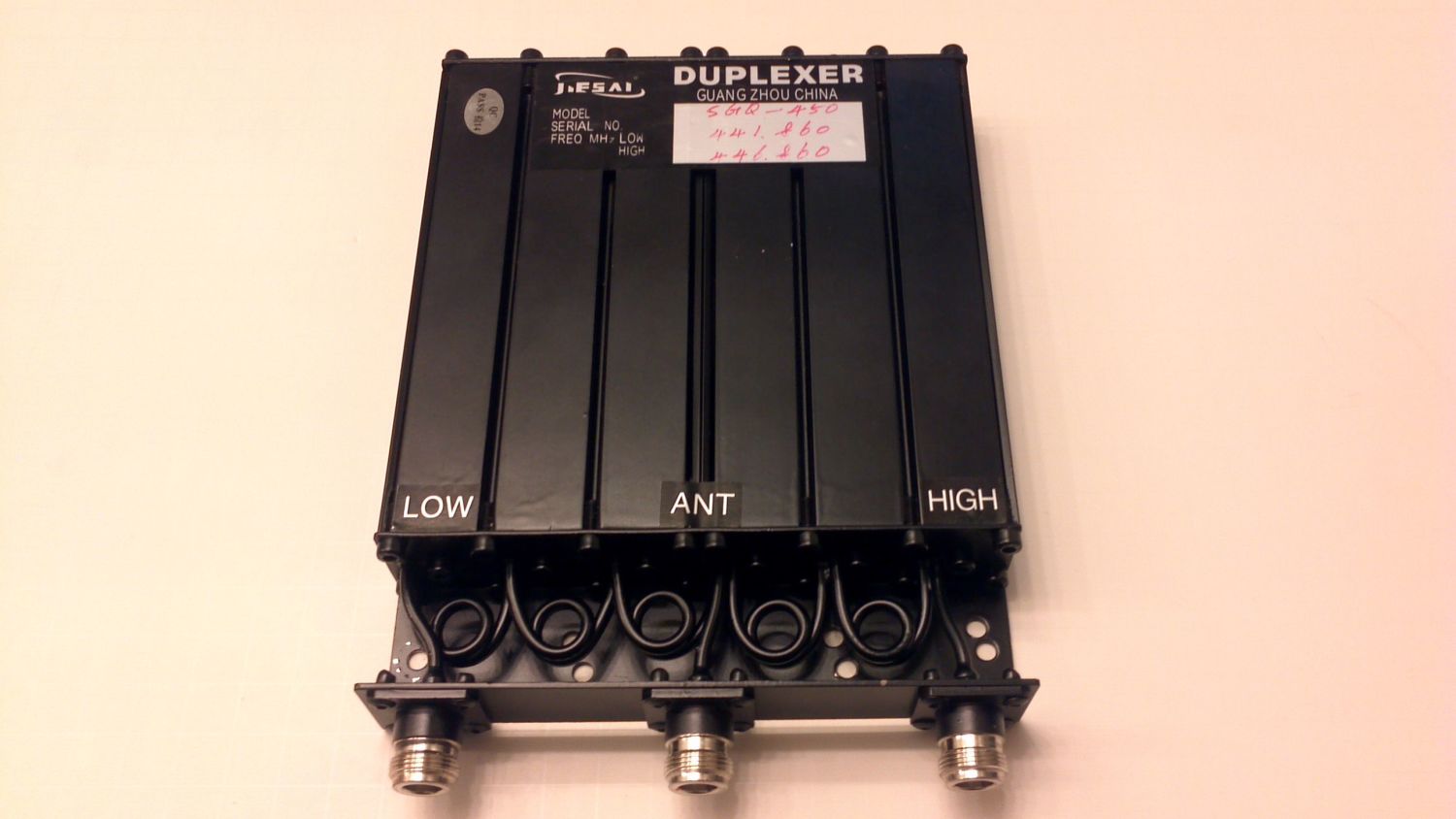 I ordered the Jiesai Duplexer Model SGQ-450 as a backup for my Motorola T-1504A duplexer. I was quite impressed with the performance for the price. I purchased it on Ebay for $100.50. The seller tuned the duplexer to the frequencies that I requested.
The Jiesai duplexer is a six cavity design rated to handle up to 50 watts. It has a frequency range of 380-485 MHz and a bandwidth of ±500kHz. The insertion loss is equal to, or less than 1.0dB, and a VSWR of equal to, or less than 1.5:1. It comes with "N" connectors which is great considering that SO-239 connectors are horrible for UHF.
This is a great duplexer to start out with for your UHF repeater. But, I would not recommend this duplexer for a VHF repeater. The Jiesai Duplexer SGQ-450 cannot achieve the separation necessary for a standard US offset +600 kHz or -600 kHz.
Resources
You can find the Jiesai Duplexer on eBay.